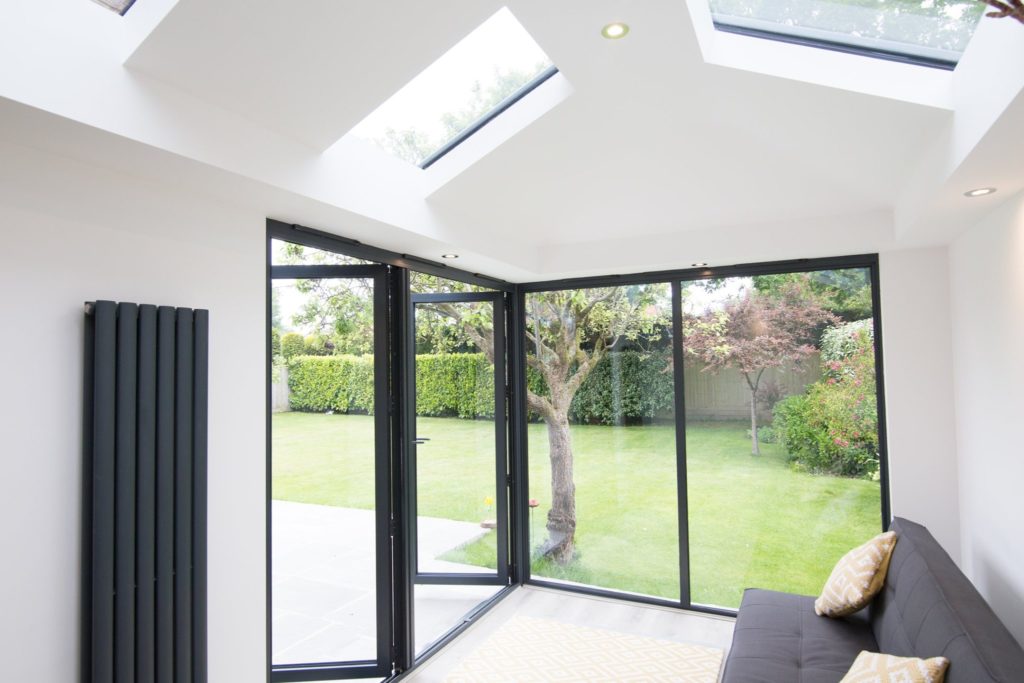 ---
We here at Forest Edge Home Improvements are proud to announce that we have been shortlisted for a GGP Conservatory and Orangery Award.
GGP is the Glass and Glazing Products magazine. They work tirelessly to ensure that local installers, manufacturers and other companies within the double glazing industry are recognised for their hard work.
We are so happy to have been recognised for our dedication to ensuring that people throughout the New Forest – including Lymington, New Milton, Hythe, Milford-on-Sea, Totton, Ringwood, Highcliffe, Beaulieu, Brockenhurst and the surrounding Hampshire and Dorset towns – get the perfect double glazing solutions for their property.
If you would like to find out more information or get yourself a bespoke quote on all products, including refurbishment projects, please get in touch with us today. We would love to hear from you!
The Award
We have been shortlisted for the Best Refurbishment category. This is something we take pride in. We, as a company, believe that refurbishing existing conservatories and other extensions in our range is much more of a value to our loyal client base. Why destroy and rebuild a conservatory if all that needs changing is the roofing system?
---

---
The Refurbishment
The refurbishment that we have been recognised for is one that we enjoyed creating for the Paul family. We take pride in providing this family with an outstanding refurbishment that has transformed their way of life. Our team is also delighted with the fact that we have been recognised for fitting such a fine installation.
The Paul family live in the heart of Hampshire. They had a run-down conservatory which was fitted with a polycarbonate roof. These are infamous for not being about to retain heat during cold weather and allowing the installation to be scorching hot during the summer. They don't have any thermal performance to brag about.
Due to this, the Paul family left their conservatory being used as no more than a storage room – hidden by a closed door. Mould build-up was occurring due to the lack of weatherproofing from the polycarbonate system. In essence, it was a waste of space. The Paul family decided to reach out to us to see what we could do to refurbish the performance and aesthetics.
The family wanted a refurbishment. One that seamlessly flowed into each other. We removed the separating door and created a large opening giving an open plan approach to the floorplan. A dwarf wall at the end of the extension had been knocked down and replaced with stunning and large areas of glazing. Giving the installation a sleek and stylish edge, the homeowner opted for stunning bi-folding doors to take the place of their old French doors.
---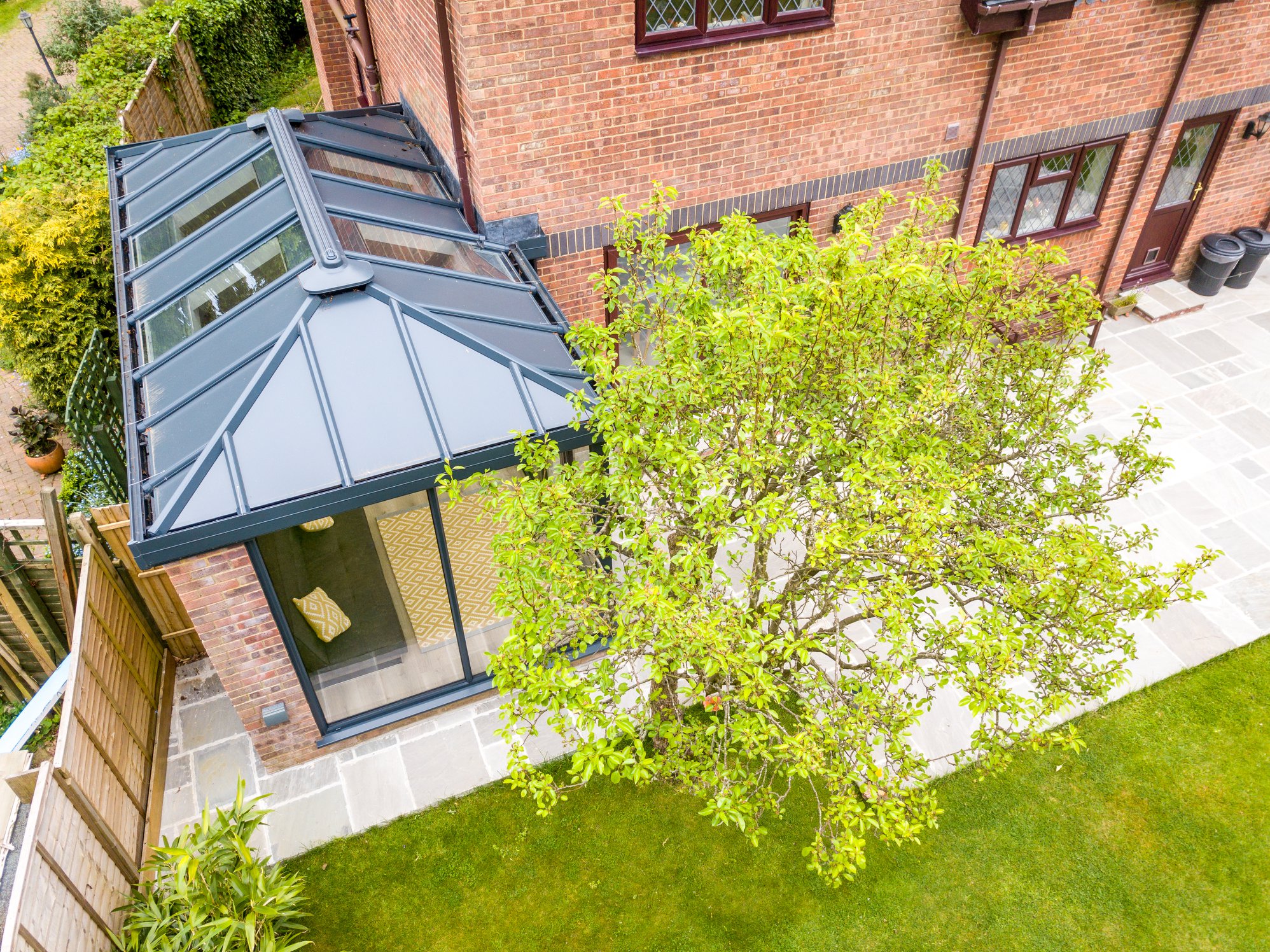 ---
With all our products, we give our clients the option to decide on their colour schemes and hardware options. They chose a colour that contrasted beautifully with the internal and external colour scheme.
We replaced the roof with Ultraframe's Livinroof, which is a solid conservatory roof system. This gave the Paul family a unique way of brightening up their space with four sections of glazing while protecting their privacy.
Overall the family are over the moon with their conservatory refurbishment. Ultraframe themselves even recognised this and produced a case study highlighting our hard work and dedication. We're proud to be seen again as a local company who work hard to ensure that their customers are fully satisfied with the finished product.
---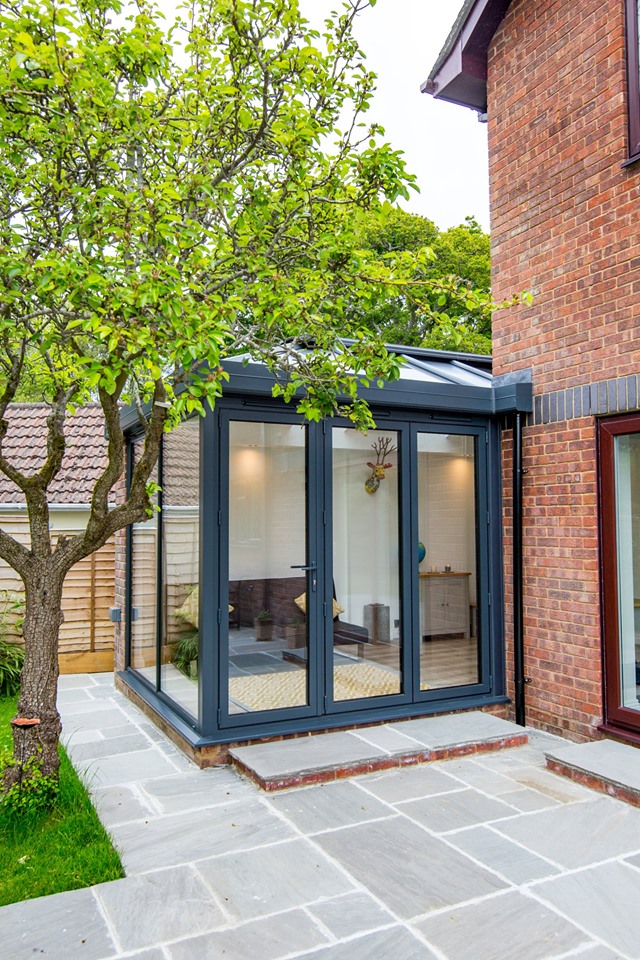 ---
Professional Refurbishment Fitters
We here at Forest Edge Home Improvements are professionals at fitting refurbishments for customers throughout the New Forest including, Lymington, New Milton, Hythe, Milford-on-Sea, Totton, Ringwood, Highcliffe, Beaulieu, Brockenhurst and throughout the surrounding Hampshire and Dorset areas.
We work quickly and efficiently to provide you with high performance and high-quality installations. We will listen to you every step of the way to ensure that you get the perfect fit for your beloved property. Houses aren't built the same, so our double glazing isn't just one size fits all.
Ultraframe has recognised us for the dedication to our refurbishments. We have now been shortlisted for the Conservatory and Orangery Awards. Please get in touch with us today to find out more information.
Refurbishment Prices in the New Forest and the Surrounding Areas
If you would like to find out more information on our refurbishment, please drop us a message. You can do so by filling out our online contact form. One of our helpful and friendly team members will get back to you with everything you need to know about our products. We can also answer any questions you may have about our GGP Conservatory and Orangery award!
To get a bespoke quote on our refurbishment products, please use our online cost calculator. Here we can tailor a price to your specifications.