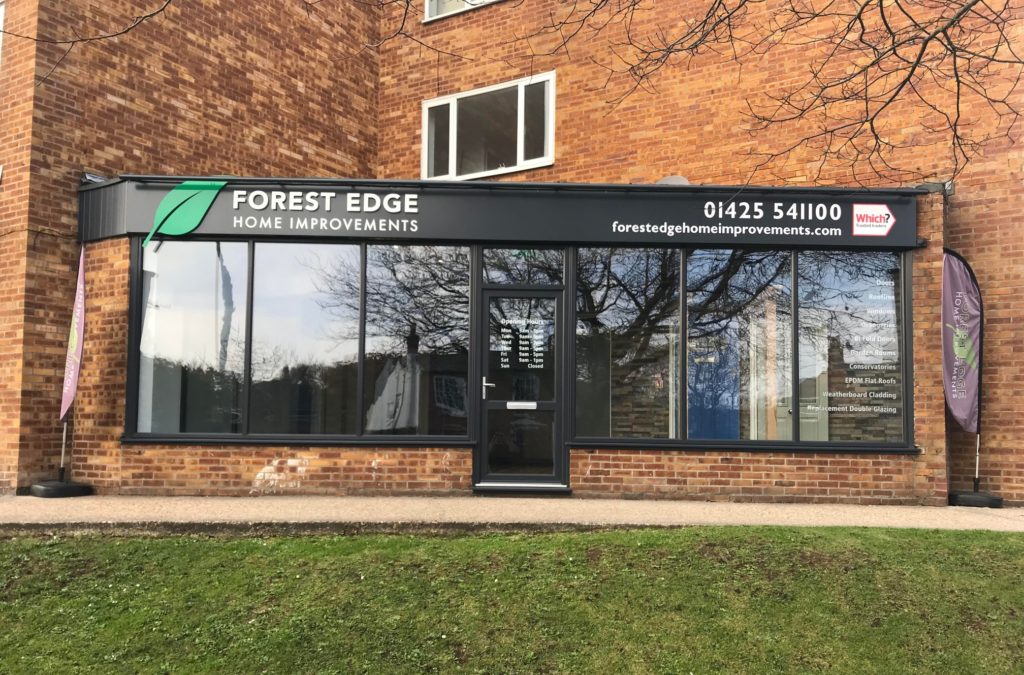 Win Composite Door at New Showroom Opening!
Visit our new showroom, opening on November 19th for your chance to win a brand-new composite door & installation. Simply take part in our raffle to win!
Our new showroom is conveniently located on 60 South Street in Lymington and is open 9am-5pm Mon-Fri and Sat 10am-4pm.
Gain inspiration for your new project and look at all our products up close. We specialise in offering high-performance double-glazing products throughout the New Forest, Hampshire and Dorset areas.
Visit us and see the market-leading products we have to offer. You are sure to find the ideal solution for your New Forest home from our quality range of home improvement products.
Compare different styles, colours and see how our products operate.
We always have a helpful, expert member available to discuss our products and services. You can expect impartial, no pressure sales and advice.
If you would like to arrange an appointment, then speak to one of our experts today. Call us on: 01425 541100. Alternatively, if you are in the area pop on in for an informal chat and see what we have to offer. You can also contact us using our online enquiry form.
About Our Composite Doors
If you are looking for a strong yet beautiful entrance door, then a composite door offers the perfect home improvement solution. Combining a range of high performance materials, they offer superior levels of performance durability and long lasting aesthetics.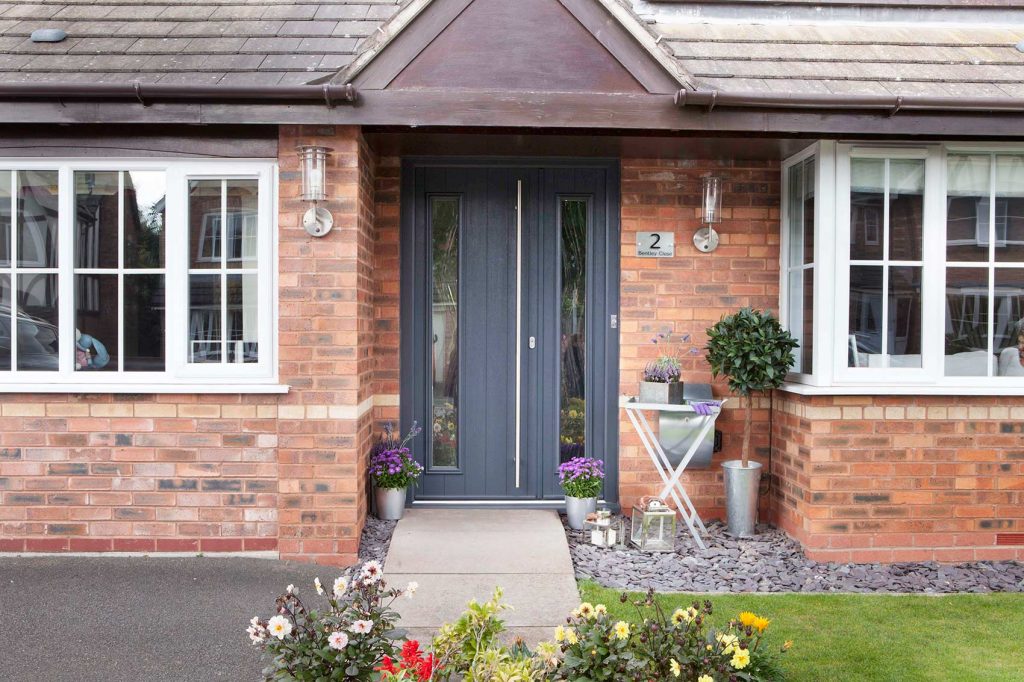 Maintain a Traditional Look
Our composite doors are designed in the likeness of timber. This makes them the perfect addition to traditional style homes looking to enhance energy performance whilst maintaining aesthetics.
These doors will never rot, warp, crack or discolour over time saving you time and money on maintenance costs.
Market-Leading Composite doors
Why settle for anything but the best?
We offer market-leading designs from Solidor and Door-Stop composite doors. Our doors excel in thermal efficiency, security and weather performance.
Our Solidor composite doors combine a 48mm solid timber core with multi-point locks for enhanced security.
All our composite doors are available in a range of colours and accessories to suit your New Forest home.
Visit our showroom for your chance to win a free composite door and installation! Opening takes place on November 19th.
Contact Us
Are you thinking of replacing your windows or doors? Maybe you are considering a conservatory or extension? Talk to an expert today.
Based in Lymington we cover the whole of Hampshire and Dorset. Our services range from replacing misted up glass units to new build conservatories and extensions.
For your peace of mind we offer an IWA insurance backed guarantee and deposit protection guarantee. We do everything we can to make your experience with us a happy one.
Our two company directors have over 30 years experience and are double glazing specialists. As qualified surveyors and installers, they have the expert knowledge and skills you require for your home improvement project.