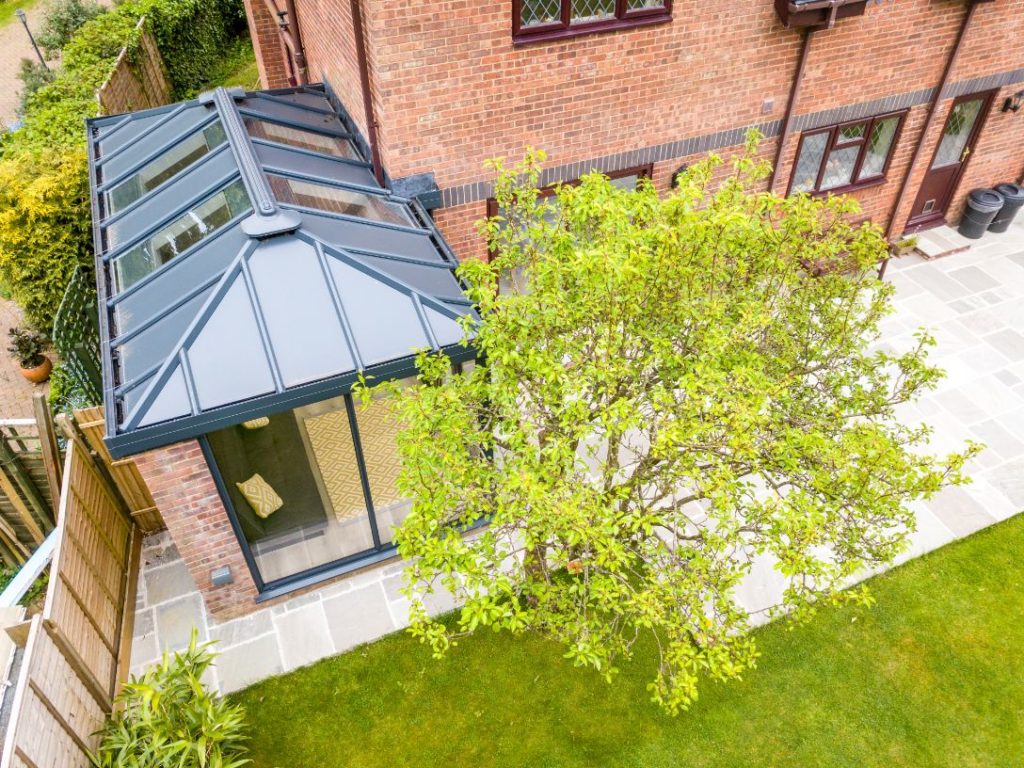 Here at Forest Edge Home Improvements, we are proud to be accredited Ultra Installers. This means that we are trusted by Ultraframe to perfectly fit their fantastic range of products for your home in Lymington and throughout New Milton, Hythe, Milford-on-Sea, Totton, Ringwood, Highcliffe, Beaulieu, Brockenhurst, Christchurch, Hampshire, Dorset and the surrounding areas.
As a company, we understand that investing in substantial home improvements, such as a conservatory can be a worrying thing. You want to know that you are going to be getting good value for money. We want to put your mind at ease. That is why we have implemented unique Ultraframe VR tours modules onto our website.
This fantastic piece of software allows you to use your PC, mobile or tablet to look around an Ultraframe conservatory and see what the finished product looks like. This is complete with information hot spots that will provide greater detail about these installations.
---
---
Another fantastic look at these VR tours will allow you to learn more about what comes with fitting a variety of products, including robust and outstanding orangeries. You will be able to look at the differences between conservatories and orangeries with a look at our VR tours.
We offer three different types of orangeries for your structure which you can view using our bespoke VR tours. Explore our contemporary option, discover the traditional style or even learn about the lantern option. We're confident that you will find a solution that you will like for your home today!
---
---
Learn the benefits of having VR tours fitted for your structure in the New Forest and throughout the surrounding areas. Ultraframe's products are versatile and provide solutions for many households. If you would like to find out more information, please feel free to contact us. We will be able to answer all your questions.
Learn more about the Performance extension, Livinroof extension, Ultraroof extension and more today! Our VR tours are insightful and provide a plethora of information that you will find beneficial when deciding on your next home improvement solution.
---
---
Feel free to take a look through our conservatory roofs VR tours too. Get a better understanding of how a replacement conservatory roof from Ultraframe can completely transform and revive your existing extensions.
They are a unique and innovative system that works on reducing the amount of work that is needed for your home. Get in touch with the team to find out more information.
---
---
Home Extension Prices New Forest
Have our VR tours inspired you to upgrade and renovate your home? Do you want to breathe new life into the structure you live under? Look no further than us here at Forest Edge Home Improvements.
We install Ultraframe's beautiful range of products in Lymington, New Milton, Hythe, Milford-on-Sea, Totton, Ringwood, Highcliffe, Beaulieu, Brockenhurst, Christchurch and throughout the surrounding Hampshire and Dorset towns.
Get a free online double glazing quote from us in a matter of minutes. This can be completed from the comfort of your own home using our double glazing cost calculator. Access this through your PC, smartphone or tablet.
If you would prefer to speak to a member of the team, please reach out to us today. You can do so by filling out our online contact form. We will respond as a matter of urgency.
We hope to hear from you very soon!